Compliance
The Dincel product is at the forefront of innovative construction by focusing on rigorous testing to meet or exceed industry standards.
Since the product was developed, Dincel engineers have continued to work closely with organisations such as the CSIRO, The University of New South Wales (UNSW), The University of Technology Sydney (UTS) and other industry recognised authorities for the testing and certification of Dincel products in relation to fire ratings, combustibility, waterproofing, earthquakes, acoustics, toxicity and VOC testing. Dincel products are BEP (Best Environmental Practice) certified.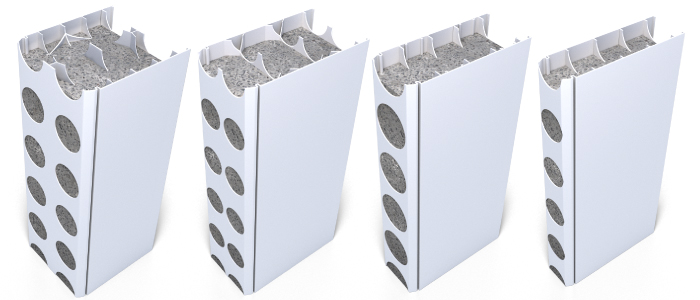 Civil & Transport Authorities
A Dincel wall, when installed in accordance with the relevant specifications and Dincel construction manual, complies with the requirements of transport infrastructure and civil authorities by offering the following:
As Dincel is purely a formwork material, the concrete and steel reinforcement inside can be designed, ordered and placed to comply with the relevant transport concrete specifications and requirements (such as RMS B80, Vic Roads 610 and QLD Transport and Main Roads MRTS70). Alternatively, if desired Dincel 275 can be designed as a composite walling system in order to substantially reduce or even eliminate steel reinforcement within walls.
For detailed information on the above, please download the following information sheet: