Structural Design, Inspections and Certifications (by Dincel or other Engineers) for new and alternate civil solutions.
Dincel Civil Solutions can offer full structural design services for new projects or provide support to existing structural engineering firms on alternative design options to standard blockwork, in situ concrete, precast, etc, for projects in the civil and infrastructure market.
Dincel Civil Solutions have a highly experienced and qualified team who have worked within the construction and engineering industries for many years.
With years of experience behind them, Dincel Civil Solutions are able to leverage the use of Dincel Structural Walling and its unique value proposition to help customers achieve leaner construction times and savings on construction materials. This is via the use of Dincel only systems or the inclusion of Dincel into projects which are already using other systems.
The Dincel Civil Solutions team are available to assist with adding Dincel into your next project. Please get in touch via the Contact Us page.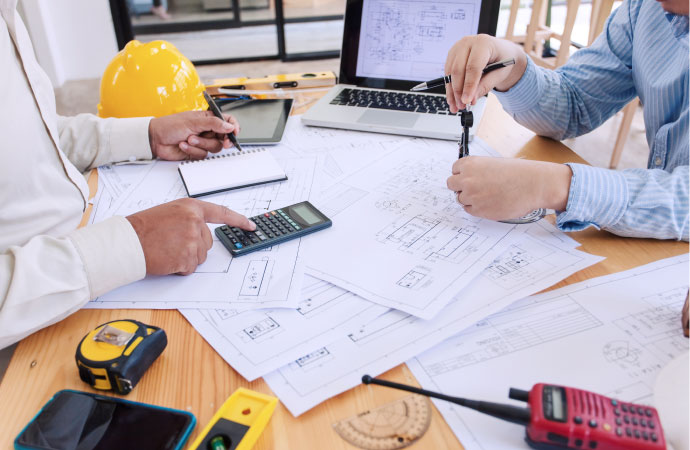 Maximising Dincel benefits through modern engineering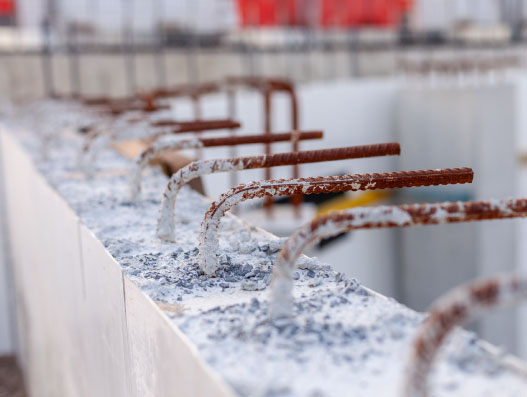 Same strength with significantly less steel
The unique design of Dincel Structural Walling, as certified by The University of New South Wales, enables steel reinforcement in the walls to be significantly reduced or even eliminated in some cases. This is due to the unique crack inducer technology built into the system, which allows for the ommision of steel reinforcement typically provided for crack control purposes.
Dincel Walls with concrete infill can create earthquake, cyclone and hurricane resistant buildings through ductile composite action, thus achieving greater safety for occupants than offered by concrete alone.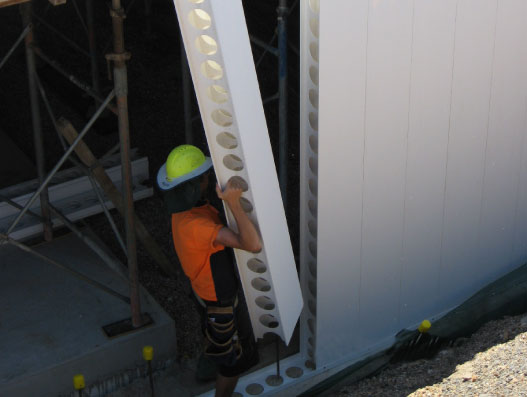 Compare blockwork with Dincel
Dincel Structural Walling is different to traditional concrete formwork. A unique patented snap-lock joint connects the Dincel panels for fast and easy installation, delivering a fully waterproof wall when filled with concrete. It's also lightweight for greater safety and manoeuvrability on-site. Dincel's unique polymer is impervious and does not suck water from the wet concrete – unlike blockwork – which being porous can lead to honeycombing and air voids that can lead to corrosion/concrete degradation issues that are expensive to rectify.
A waterproof, protective skin is what makes Dincel formwork different:
Compliant to fire regulations
No wet trades
No waterproof membrane required (other than wall junctions for some applications)
Significantly faster installation than core filled blockwork
Minimal excavation & back-filling
Less risk of concrete cancer & air-voids
Reduced labour
No scaffolding