Supply only of Dincel component (for projects already engineered). Site Supervision packages for initial orders.
Dincel Civil Solutions can offer a full or partial supply service package for your project.
As part of this service, Dincel Civil Solutions can manage the scheduling of various components on site. These include but are not limited to:
Product Deliveries: Including the order and delivery of Dincel profiles needed and other products such as reo and concrete
Plant & Equipment: Including scaffolding, excavators, etc.
Trades/Labour
Works
To find out more on how Dincel Civil Solutions can assist on your next project or to have a package put together for you, please contact the team today.
Dincel is locally manufactured in Sydney, Australia and as such, is readily available in standard lengths within two days of an order being placed and custom lengths, which will be manufactured, packed and distributed between 7-14 days from order.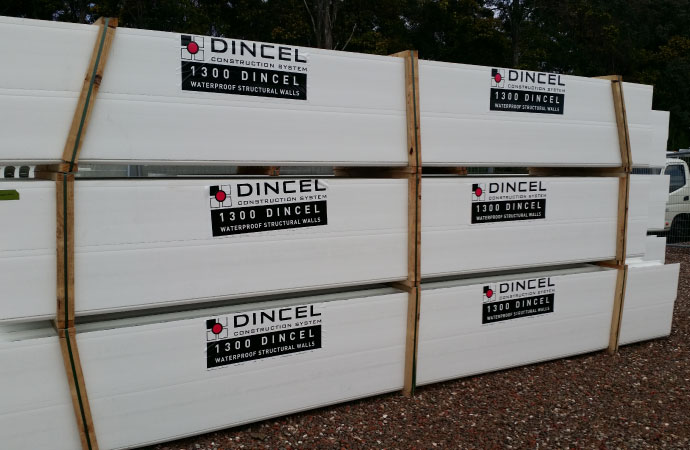 How it's packed
Dincel product is tightly packed into precise dimensions tried and tested to be the most economical for our freight options. Product packages are relatively lightweight and easy to breakdown on site.
Simple packaging with a timber frame to ease on site handling.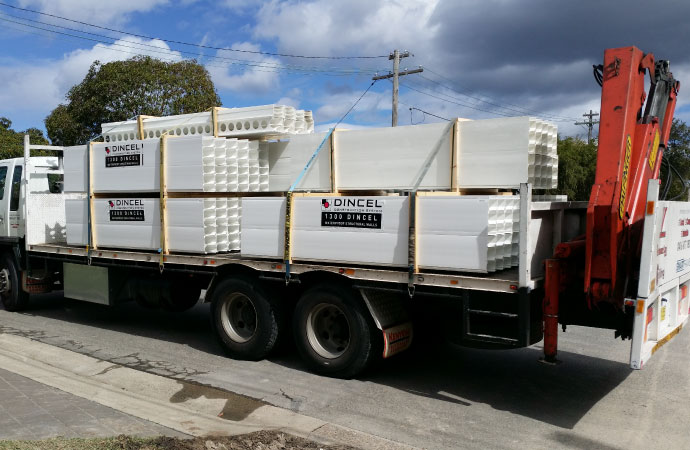 How it's delivered
All the trucks in the Dincel fleet have Hiabs. This allows for fast and easy unloading onsite.
All deliveries are direct from Dincel to site.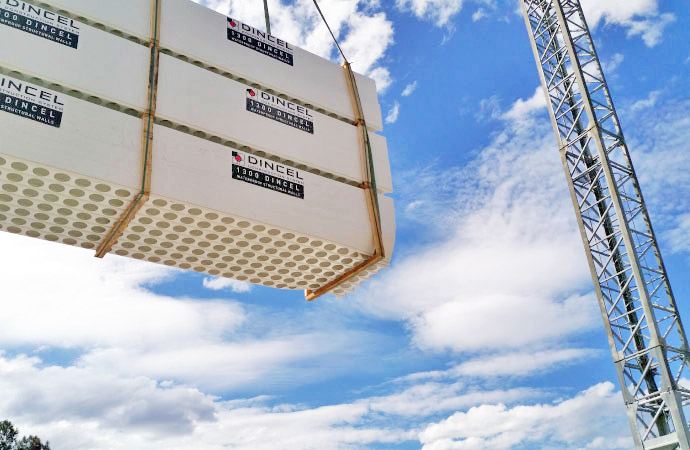 How it's unpacked (unloaded)
Dincel orders are unpacked via Hiab if there is no crane or forklift available onsite.
Unpacking is simple. Just break apart the timber bounds and the panels are easily accessed.