COVID-19 Message from Burak Dincel
Published March 2020
Dincel have been actively monitoring the outbreak and related impact of the spread of the COVID-19 virus in Australia to ensure that we are able to best manage the challenges that this situation presents both with respect to maintaining a continuing service and equally protecting the safety and wellbeing of our staff and industry stakeholders.
Firstly, my thoughts are with every one of you who is impacted by the virus, either directly or indirectly.
At Dincel our factory and State warehouses are in full operation and we have not yet experienced disruption to our supply chain. All our products are locally manufactured in Australia at our plant located in Erskine Park, NSW. We are well stocked with all products, and we have a steady supply of raw materials.
Please do not be concerned about supply as we have a large quantity of Dincel stock available for delivery within days for any size project.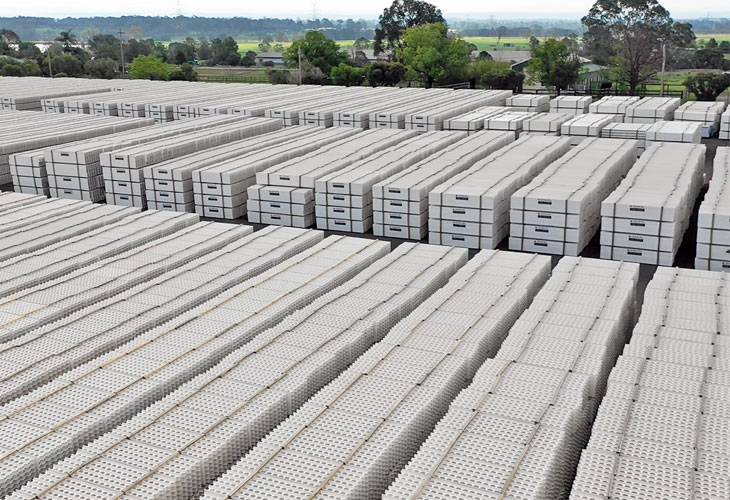 Aerial view of our Western Sydney Distribution & Stockyard - March 2020
However, it is clear that things are very fluid and can change drastically and quickly. We are monitoring the situation daily and remain ready to react to new conditions as they arise. At Dincel we have taken a number of steps to enhance protection on our sites.
As always, the safety of our customers and employees remain our main concern. We have therefore implemented strategies in terms of actions being taken by the Australian Government and a Companywide policy, including the following:
Everyone is advised to keep a distance of 1.5 metres between themselves and others
All staff are to keep 4sqm space of space between themselves and others during meetings in enclosed areas
Physical contact, e.g. the shaking of hands, is discouraged
Telephone, Zoom & FaceTime is advised instead of face to face meetings
All on site are advised to regularly wash their hands with soap and water
These measures are being communicated to visitors to our sites (including truck drivers)
The Dincel Technical Support Team is still available to support you online with any technical and sales enquiries, engineering services, specification advice and customer service. If you prefer a face to face meeting, please let us know.
We will keep you updated if anything changes, but if you have any questions or feedback, you are welcome to call 1300 DINCEL or online via our contact page
Please remain safe during this time. Together we'll get through this.
Warm regards,

Burak Dincel
Managing Director
Dincel Structural Walling
---